NEW OWNERS! NEW PLANS!
For more details download our PDF brochure.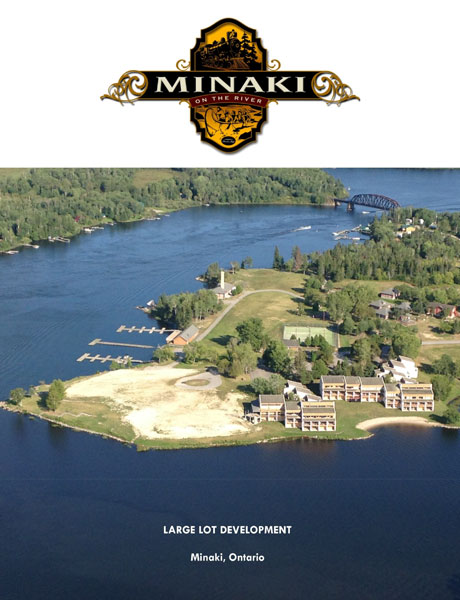 Download 'Lot Plan' PDF
About Minaki on the River
Just 30 minutes north of Kenora, Ontario, on paved Highway 596, is the community of Minaki. The area is known for its breathtaking beauty with pristine lakes, treed islands, and vast blue skies that appeal to the many cottage owners and seasonal visitors to the area. Tourism is the economic mainstay of Minaki, with camps, lodges, and marinas catering to anglers and hunters. This development has a rich history and has the potential to become a magnificent vacation hub.
Ample green space surrounds the Minaki on the River development. Various amenities and activities can be enjoyed on the site by owners and their guests.
Approximately 10 waterfront and 30 back cottage lots and water view lots will be available for sale. All back lots will come with a boat slip, so this will be a true waterfront community. FINANCING AVAILABLE! See our "Lots For Sale" page for more details.