History
Minaki was established at the point where the Canadian National Railway's main line crosses the Winnipeg River. First Nations people have lived on the Winnipeg River in the Minaki area for a millennium or more as evidenced by the potshards and arrow points found along the shores. The river was a major canoe route for the explorers and fur traders in the early days of European settlement. In the 19th century The Hudson's Bay Company had a trading post just north of the present community.
The modern community of Minaki got its start around 1910 when the National Transcontinental Railway built a bridge across the river near where a hotel had been built a few years earlier.  This place was named Winnipeg River Crossing. The booming city of Winnipeg was about 3 hours to the west by train and soon there was a boom in vacation properties on the small lakes along the railway.  A rustic resort hotel, Minaki Lodge, was built around this time and so the train station was renamed Minaki, an Ojibwa word that translates to Beautiful Water or Good Land.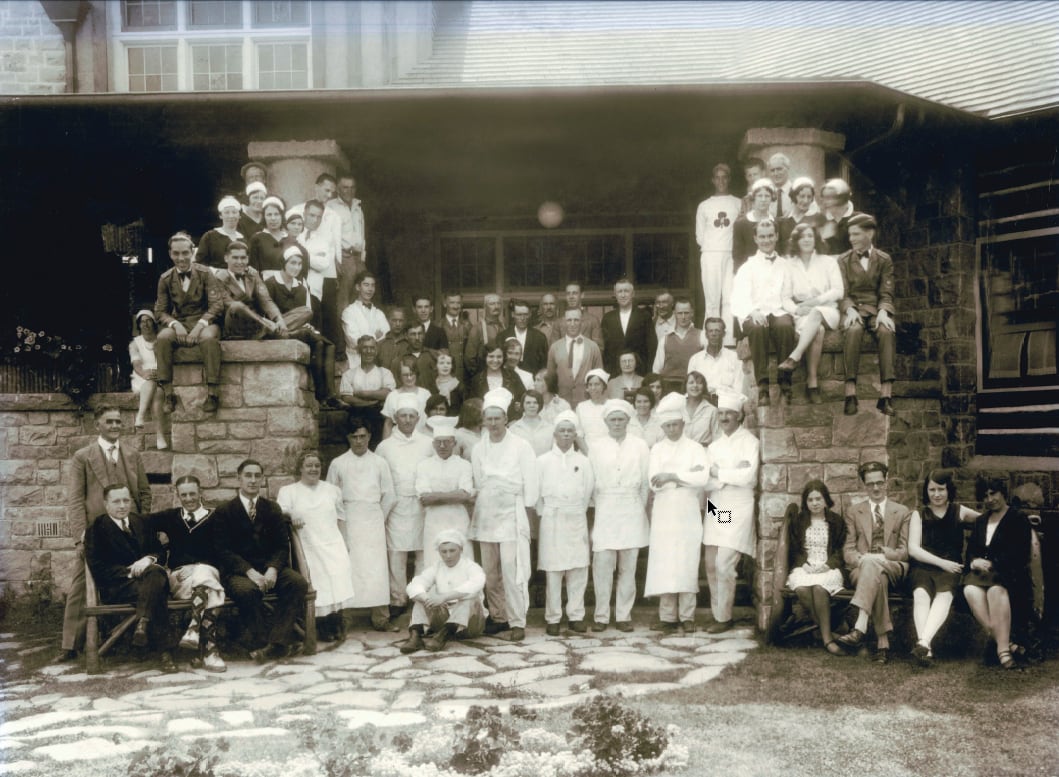 Geography
Minaki is at the boundary where the white pine and yellow birch of the northwestern tip of the Great Lakes-St. Lawrence forest meet the jack pine, black spruce and trembling aspen of the boreal forest. Some areas north of the town have been logged to supply the mills in Kenora, Ontario.
Located about 45 minutes north of Kenora at the north end of paved Highway 596, the hamlet of Minaki is gateway to lakes and rivers of the Ontario portion of the Winnipeg River system, including Gun, Sand, Pistol and Roughrock lakes. Fly-in service is available to the English River and lakes farther north. Area lakes offer bass, muskie, northern pike and walleye. There are also black bear, moose and deer in the rugged woods surrounding the town.
The main vacation season is July and August. Anglers also visit the area in the spring and hunters in the fall. During winter snow-machine traffic from Kenora passes a few kilometres away from the community. Year-round population of the immediate Minaki area is estimated by residents at about 130. At the height of summer, the seasonal population of surrounding lakes served through Minaki is about 1,000.
The largest lake adjacent to Minaki is Sand Lake, which is north of the townsite. The part north of Harbour Island and Moore's Point is known as Big Sand Lake; the basin generally west of Harbour Island and Moore's Point is known as Little Sand Lake.